The Ring

750 rose gold – 7.5 carat Garnet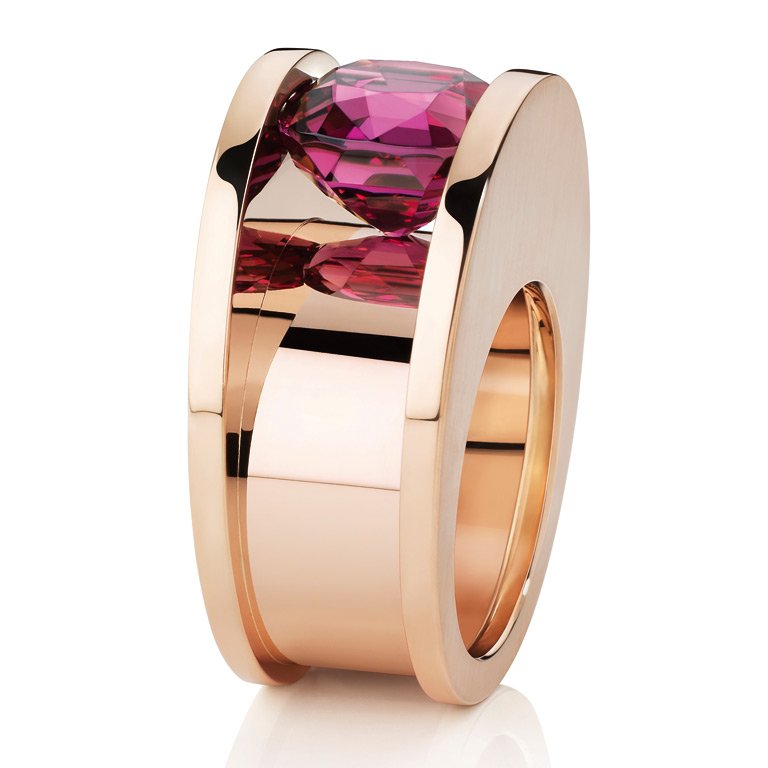 A nod to today's popular design, a ring with a stone in the center. Set to feature the splendor of Garnet, the ring shows itself under all its facets, and the rose gold brings out its radiance.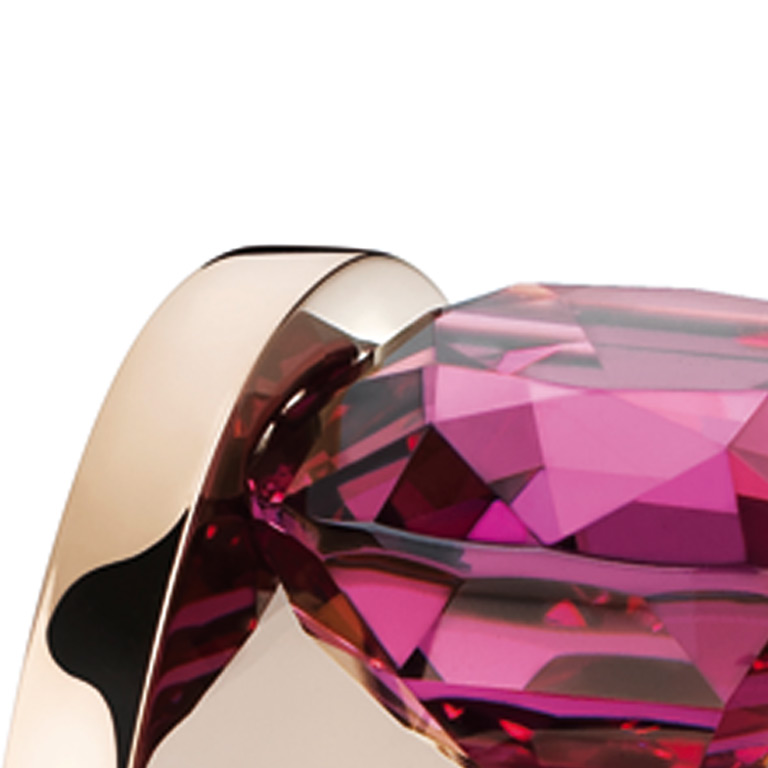 Evidence pink Ring

750 rose gold – 7.61 carat tourmaline
Simplement ring

750 rose gold – 3.81 carat tourmaline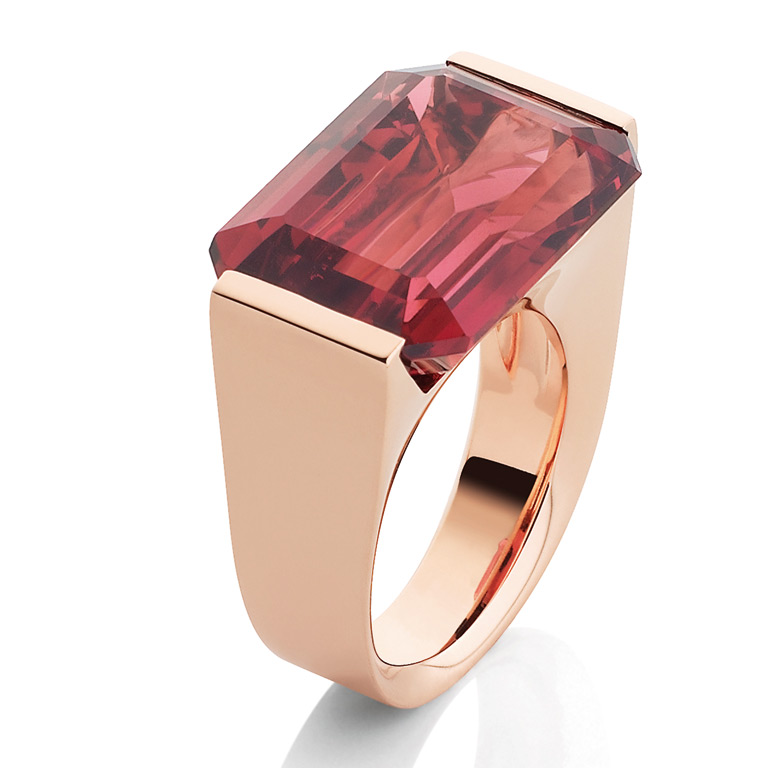 With its flawlessness and geometry, Simplement brilliantly evokes the idea of a signet ring. Its alluring square shape flirts with a masculine style, creating an ultrafeminine result… a spotlight on the stone, whose exquisiteness is accentuated by a discreet setting.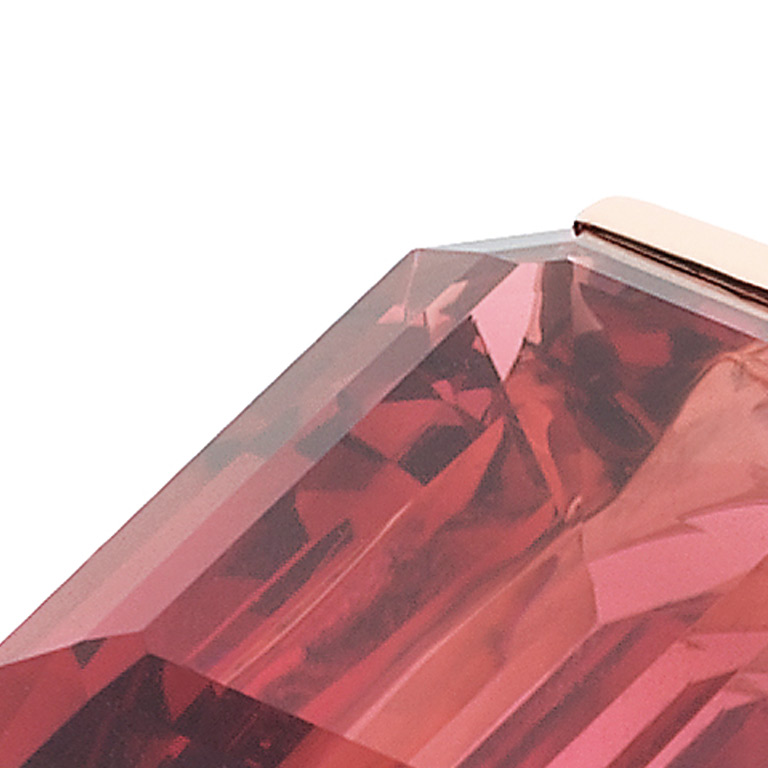 Miroir Ring

750 white gold – 3.86 carat pink tourmaline